Like most things, metal roofing comes in a wide variety of types and styles. Therefore, it is extremely important to know the difference between the various types of metal roofing. The main styles are listed below. 
Corrugated Metal Roofing

Standing Seam

Stamped Metal Roofing

Powder Coated Metal Roofing

Copper Roofing
Let us look at each type of roofing and their benefits and drawbacks. 
Corrugated Metal Roofing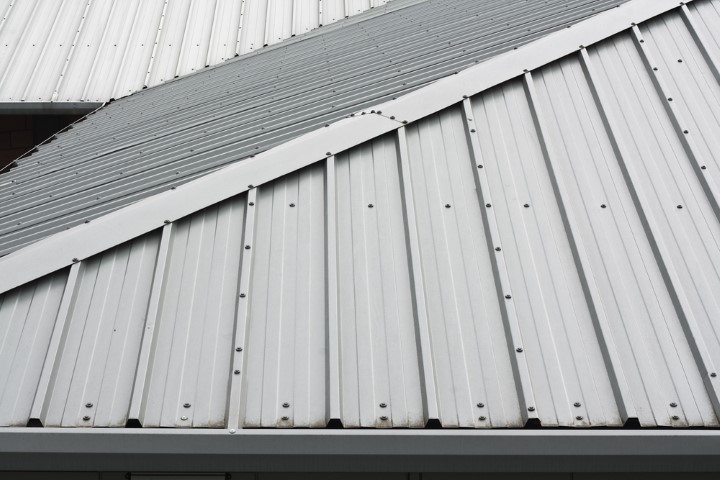 When people think of a metal roof, this is often what they think of.  While this is often the least expensive and cost comparable to asphalt shingles, buyer beware. Agricultural metal or AG metal as we call it in the industry, is a fine fit for large, open, un-heated and non-cooled buildings. Unfortunately, we often see them used on residential structures.  The thermal movement of these structures stresses the thin panels and the exposed fasteners begin to back out, resulting in a higher probability of roof leaks.
Additionally, one reason it costs much less is the paint finish.  Corrugated metal roofing is known for using siliconized polyester paint which typically fades significantly faster than other types of metal roofing.  Have you ever seen a pink barn or a baby blue roof? Not so long ago, those roofs were a much different color.  AG panels fade and it does so quickly, so demand any metal roof be coated with Kynar or one of its equivalents.
Standing Seam Metal Roofing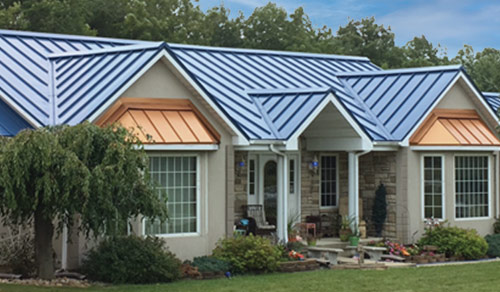 Standing seam is the most common type of metal roofing. It is comprised of long vertical panels that are joined by an interlocking seam, with concealed fasteners.  Standing seam can be custom made, typically rolled out onsite to eliminate horizontal seams by making the panels to length of the building. 
Stamped Metal Roofing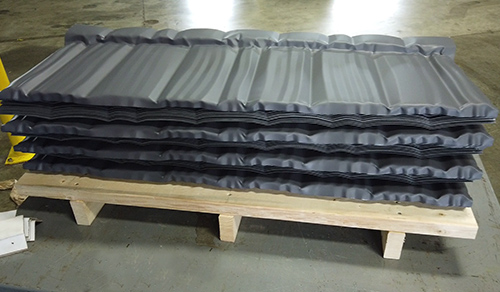 Stamped roofing is a process of shaping and forming individual pieces of metal, so they emulate tile, shingle, shake, and other types of roofing systems. These systems offer an absolute transformation to an existing structure. Most companies should have extreme before and after photos if they have experience with these systems. Although these systems aren't as visibly noticeable, we often hear our clients say, "that's not a metal roof".
Powder Coated Steel Roofing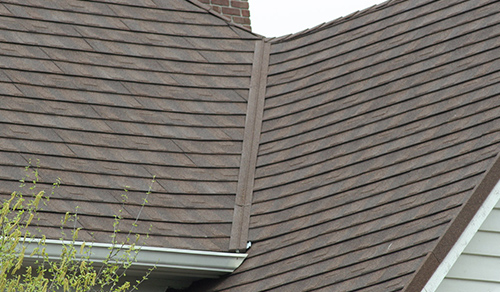 This is a process that gives a rugged texture to stamped metal systems, it not only works to further protect the base steel from hail, blowing limbs etc., but it "holds" snow on the roof in Northern regions allowing the snow to melt evenly and eliminating the need for unsightly snow bars.  It is also a superior finish than that of Stone Coated Metal Roofing because it is not reliant on glue holding the granules on the steel.  Powder Coating is done by heat and electrolysis and is widely considered the premium finish that can be applied to metal.
 Copper Roofing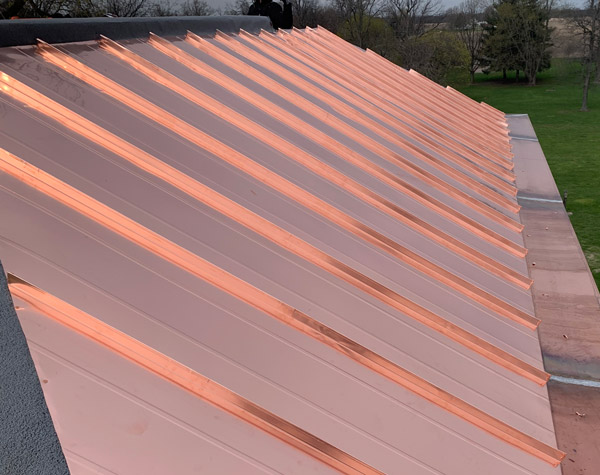 As you can imagine, copper is the king of the metal roofing industry. However, it is also the most expensive. Copper roofing not only looks amazing but also lasts forever! Copper can also be used for various parts of a home such as: gutters, downspouts, bay windows and so on. Most roofing companies that work with copper roofing, can even age the copper for you to give it that green effect if that is what one prefers.
Summary
In conclusion, there is a metal roof out there for everyone no matter what your budget or style. However, like most purchases, it is extremely important to do your research before selecting a metal roof. If you have more questions regarding which metal roof is best for you and your home call 317-868-8405 to speak to one of the roofing experts at Modern Metal Roofing!