STEEL METAL ROOFING
THE TOUGHEST METAL ROOFING YOU CAN BUY
Modern Metal Roofing has the unique ability to manufacture our premium metal roofing systems in both 24-gauge steel and .032 aluminum. Steel is a time proven roofing material, having been used as far back as the 18th century. Today, steel metal roofing has vastly improved paint coatings and finishes and can be stamped into panels that resemble classic roofing systems, like clay tile, wood shake, and asphalt shingles.
The primary benefit of steel metal roofing is its impact resistance and durability. The heavy, 24-gauge steel roofing manufactured by Modern Metal Roofing can withstand 2.5″ hail and winds over 195 mph! Lighter and less expensive than natural slate or clay tile, steel roofing lasts on average 2 to 3x the life of asphalt shingles. In addition, steel roofing is fireproof, won't grow algae and mold, reflects more heat than asphalt shingles, and is virtually maintenance-free.
ORIGINS OF STEEL ROOFING
While ancient and medieval civilizations used metal for roofing, such as iron and lead, the Industrial Revolution brought about great advancements in steel production. By the late 19th century, corrugated metal sheets were an affordable and durable option for industrial and agricultural buildings. 
By the 2oth century, standing seam roofing was invented, which were popular due to their sleek lines and watertight properties.  As advances in coatings and finishes were developed, steel roofing became available in many more styles and colors, making them more attractive to residential owners.
MMR's STEEL ROOFING PANELS
Modern Metal Roofing offers four distinct styles of metal roofing, manufactured from premium 24-gauge steel. Much thicker than the 26 or 29-gauge panels from our competitors, our steel roofing panels can withstand higher impacts and wind uplift resistance than thinner roofing. From the classic curves of our Metal Tile Series, to the distinct profile of our Metal Shake panels, or our traditional looking Metal Shingle, each style provides decades of beauty and durability.
POWDER COATED PROTECTION
One of the unique features of our steel roofing products, MMR offers a patented powder coating process that provides an additional layer of protection for our metal panels. Superior to stone coated roofing products (you can read about the difference here), powder coating provides a permanently bonded finish that won't flake off and discolor over time. Powder coating protects the metal surface from scratches and damage from tree branches, hail, animals, and other environmental contaminants.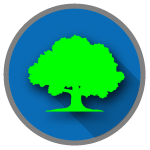 ENVIRONMENTALLY CONSCIOUS
Steel roofing is an environmentally-friendly material, as it is long-lasting and is 100% recyclable. Unlike asphalt shingles that take hundreds of years to decompose in a landfill, metal roofing doesn't use petroleum products that create more chemical byproducts during production. Finally, since steel reflects more solar radiation, ie. heat, than asphalt shingles, inside dwellings use less energy for cooling during the hot summer months.